ABC-CLIO has just added the "Cite in NoodleTools" direct export to their social studies databases. This timely integration comes as the NoodleTools research platform is experiencing heavy demand from schools and colleges that are reimagining their online learning services.
About ABC-CLIO's Databases
ABC-CLIO is an award-winning publisher of objective and balanced reference content compiled from articles by recognized scholars and writers in various fields, vetted by discipline-specific advisory boards, and then fact-checked by ABC-CLIO's editorial staff. Their 16 databases provide broad coverage of  social studies topics in American government, history and geography; ancient and modern world history, culture, geography, religions and World Wars I and II. Students can explore the rich experiences of diverse populations in three specialized databases: African Americans, Latino Americans and American Indians. Their contemporary issues, modern genocides and health issues databases are particularly suited to argument writing and action civics.
ABC-CLIO sees itself as a 65-year-old startup and the passion of their users is testimony to their thoughtful ingenuity. Amy Geriak, Acting Dean of Students, Librarian and Tech Integrationist at Crystal Springs Uplands, points to their primary sources. "I prefer ABC-CLIO for primary sources documents. I use six of their history and government databases, and I also appreciate how all the keywords in the articles contain links to articles about those key words." Cathy Rettberg, Head Librarian at Menlo School adds "I use World History: The Modern Era to teach advanced search to freshmen because their filters make sense and are easy to use."
Jo Melinson, the Middle/High School Librarian at Sacramento Country Day School is seeing heavy use of Daily Life through History. "Probably because of the Food Network and celebrity chefs or maybe just because they love to eat, many of my kids each year choose to do projects focused on food and cooking and Daily Life through History is an excellent database for this project." Joan Tracy, Director of Academic Technology at Carondelet High School comments on the readability: "They've really geared these databases toward high school reading — my students can understand articles without extensive support."
Citing sources from ABC-CLIO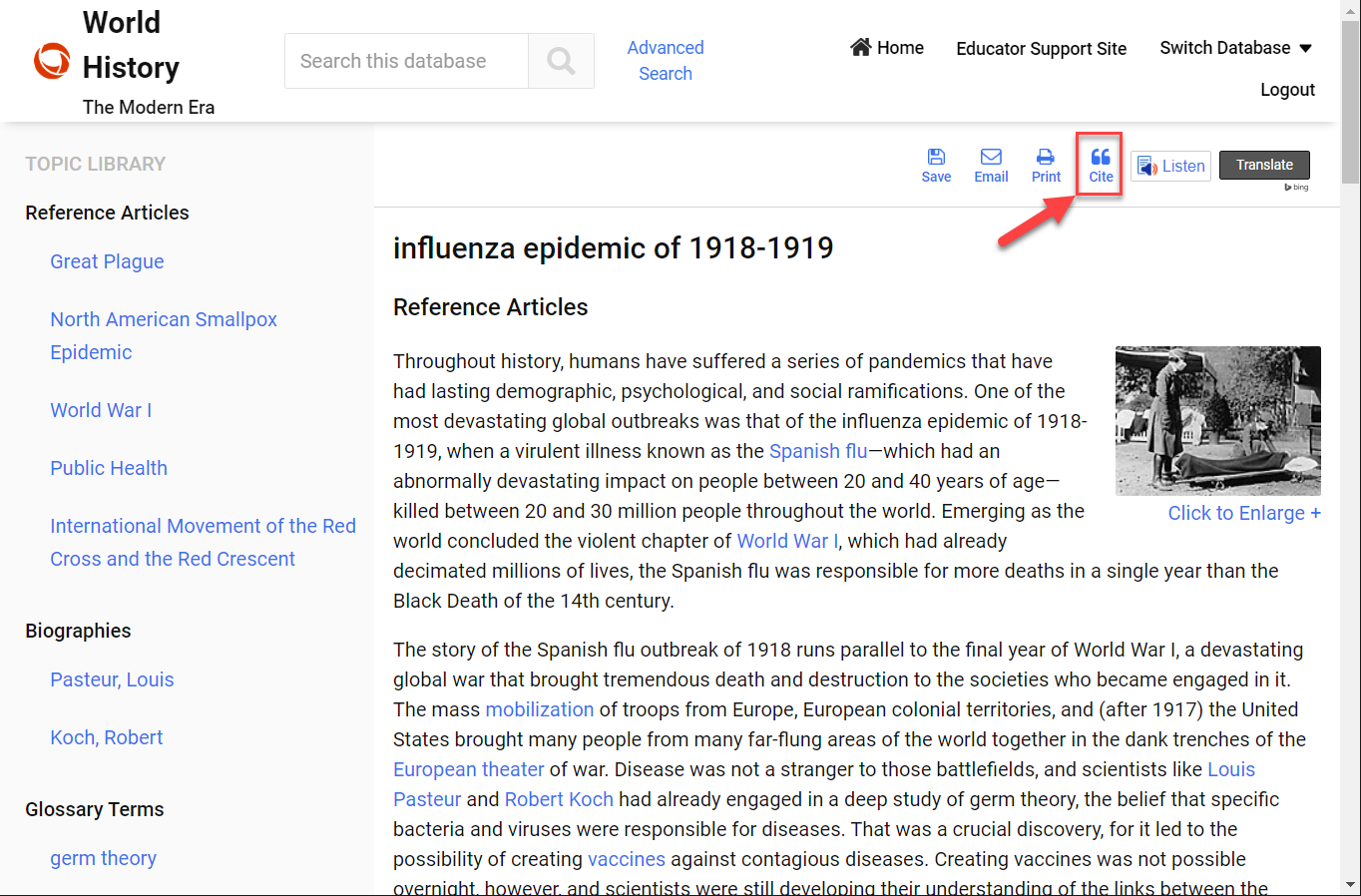 To use the citation export feature from an ABC-CLIO database, open the NoodleTools project you wish to work with in one browser tab. In a second tab, open the ABC-CLIO database and locate the Cite button at the top-right of the article you wish to use, as pictured.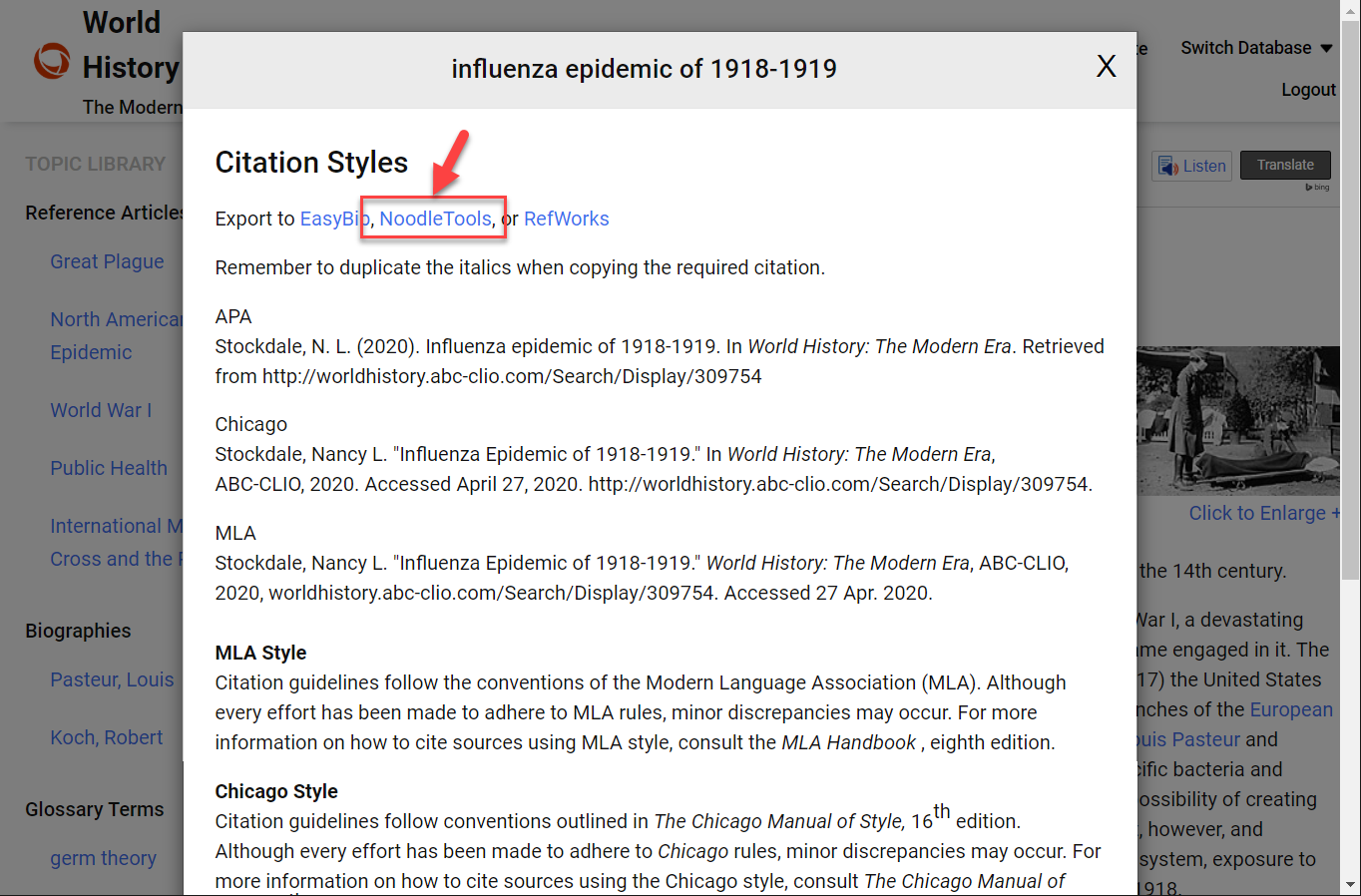 Clicking Cite will open an overlay window with citations displayed in multiple formats. Click the Export to… NoodleTools hyperlink at the top of that window to display the MLA, APA, or Chicago-style citation as it will be imported into the NoodleTools project.
Note: The citation style imported will match the style of the NoodleTools project currently open.
Tags: citing sources, databases