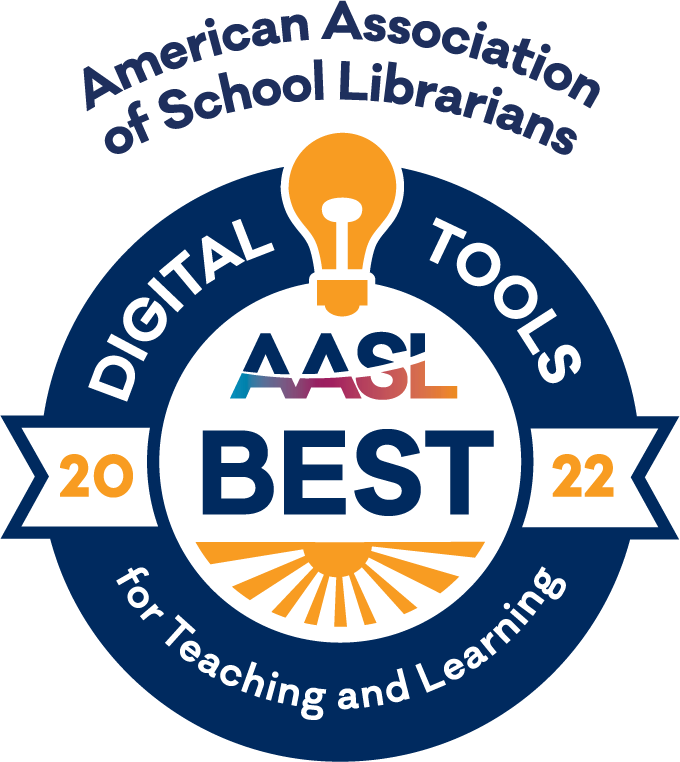 We're honored to have received this award from AASL for fostering such qualities as:
Innovation/Creativity
Active Participation
Collaboration
User-Friendliness
Encouragement of Exploration
Information/Reference
Among this year's best teaching and learning apps, tools, and resources are projects from prestigous organizations including Stanford's History Education Group and the National Humanities Center.
NoodleTools is a full-service, user-friendly research-management platform.
Students remain organized, working individually or as part of a group.  They evaluate information, build accurate citations within differentiated levels, archive source material, take notes, outline topics, and prepare for writing.
Instructors monitor, discuss, and provide targeted feedback to learners through features that facilitate instructional conversations and collaboration.
NoodleTools is a responsive organization with over 23 years of baked-in wisdom and a proven track record across thousands of schools and universities:
Debbie Abilock sets NoodleTools' teaching and learning goals. She guides its education vision and coordinates personalized coaching for educators and students.
Damon Abilock oversees NoodleTools' product development. He brings an unwavering commitment to high-quality service, customer privacy, and intellectual property rights.

To the instructors, educators, students, authors and researchers who have subscribed, supported, suggested and smiled with us since 1999.