About ProQuest

EdTech leader ProQuest supports the academic work of the world's research and learning communities. The company curates six centuries of content — the world's largest collection of journals, ebooks, primary sources, dissertations, news and video — and builds powerful workflow solutions to help libraries acquire and grow collections. ProQuest products and services are a staple in academic, K-12, public, corporate and government libraries in 150 countries.
ProQuest's Online Solutions in Virtual Learning
ProQuest's K-12 online solutions are trusted by libraries and educators for their editorially curated, reliable information and ease of use. Export to NoodleTools is available for ProQuest products found on search.proquest.com and explore.proquest.com, which includes eLibrary, SIRS Discoverer and SIRS Issues Researcher.
"I happened upon your export today and I'm so excited! My students will be so happy!"
Cheri Tomboc-Brownlie, a Teacher Librarian at Westview High School (San Diego, CA), wrote us just after the ProQuest export to NoodleTools went live. All California public school districts and charter schools have unlimited statewide access to ProQuest's CultureGrams, SIRS, Issues Researcher, SIRS Discoverer, eLibrary, ProQuest Research Companion, Schools and Educators Complete and ProQuest Central Student as part of the K-12 Online Content Project from the California State Library.
ProQuest databases and the NoodleTools platform are widely used in virtual learning at Poway (CA) Unified School District. Honors 9th grade English writes an argumentative essay while the regular 9th grade English undertakes an argument project which requires both notecards and an annotated bibliography. In 10th grade English, students produce a PSA related to their pro/con research and the AVID college-readiness class tackles a controversial issue essay.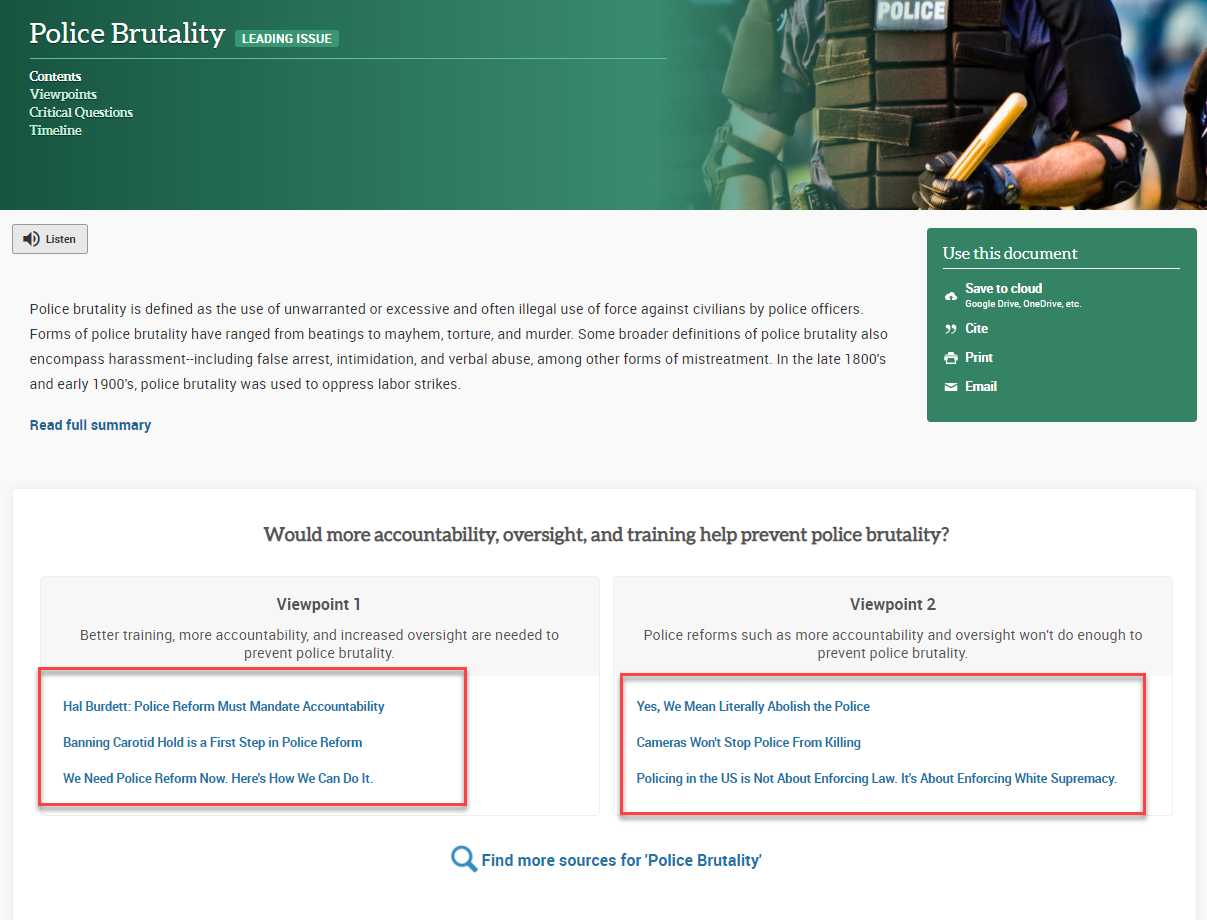 ProQuest and NoodleTools Worldwide
Andrew Tilke is an instructional leader who has written extensively about the value of the school library in inquiry learning. The International Baccalaureate Diploma Program and the School Library, grounded in his doctoral research, is an essential source of information and strategies for librarians and educators in IBDP schools.  As IB Coordinator at the American School of The Hague, he is an enthusiastic proponent of ProQuest databases alongside NoodleTools.  "In instructional mode and one-on-one support for the Theory of Knowledge course, the Extended Essay requirement and individual assessments, I promote ProQuest's huge databases for their impressive range of subjects, especially in the sciences. If students are researching topics in psychology, for example, I can send them to the excellent resources in APA PsycINFO."
Citing Sources from ProQuest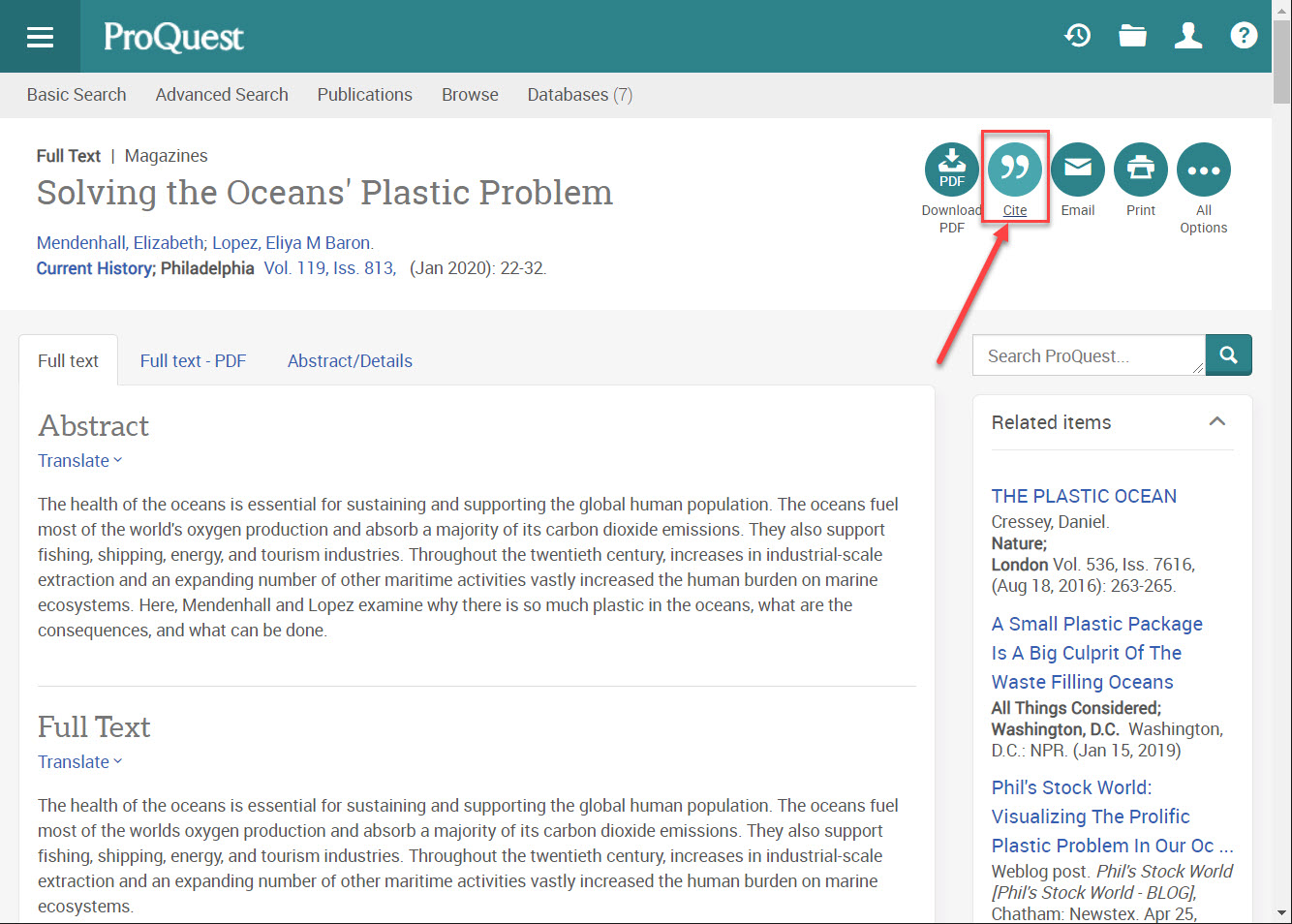 To use the citation export feature from a ProQuest database, open the NoodleTools project you want to work with in one browser tab. In a second tab, open the ProQuest database and locate the Cite button at the top of the article you will use, as pictured.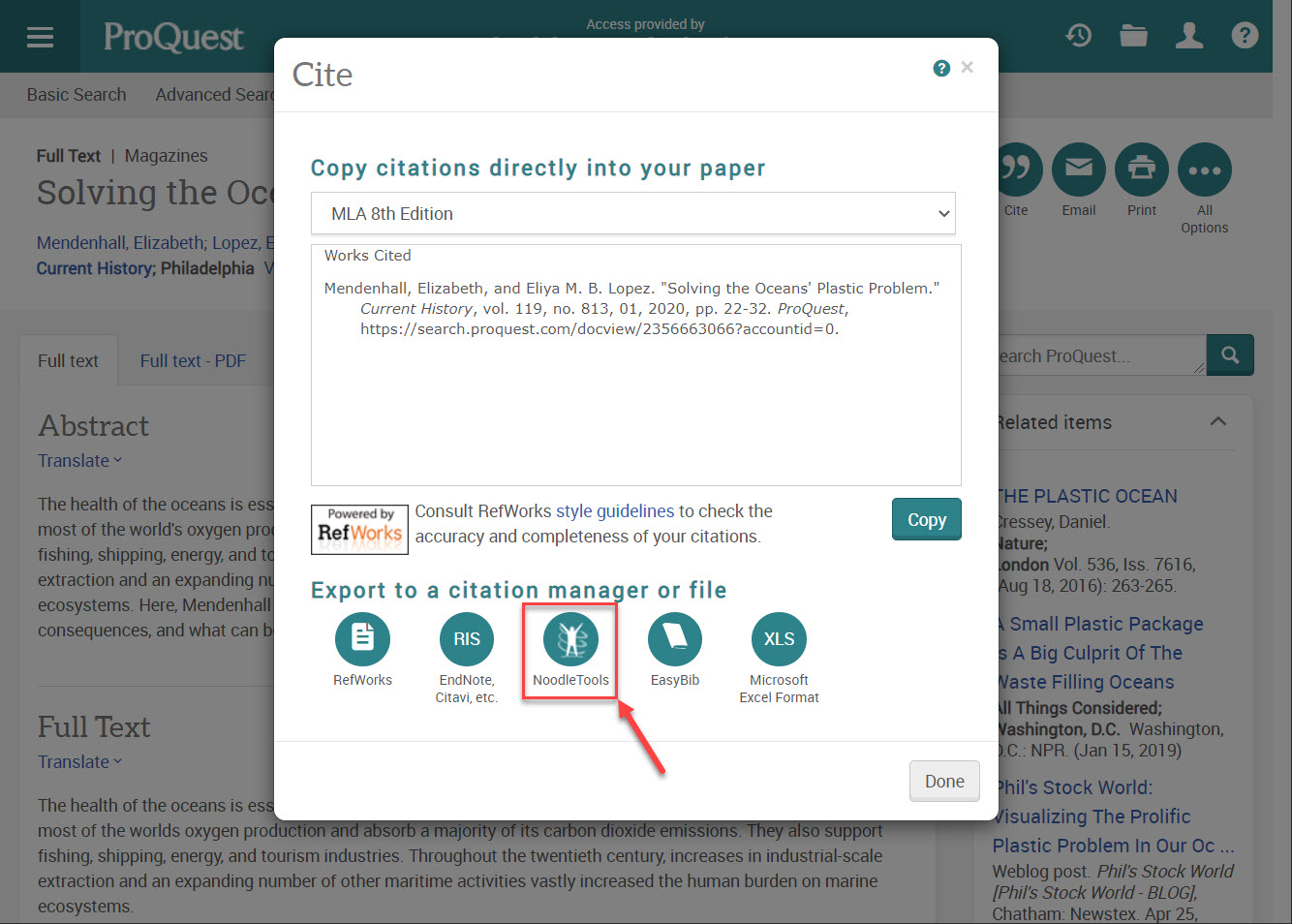 A "Cite" popup window will be displayed, with ProQuest's version of the citation displayed. In the "Export to a citation manager or file" section at the bottom, click the NoodleTools button.
Note: The imported entry will match the citation style of the NoodleTools project that you have open (not the citation format selected in the popup).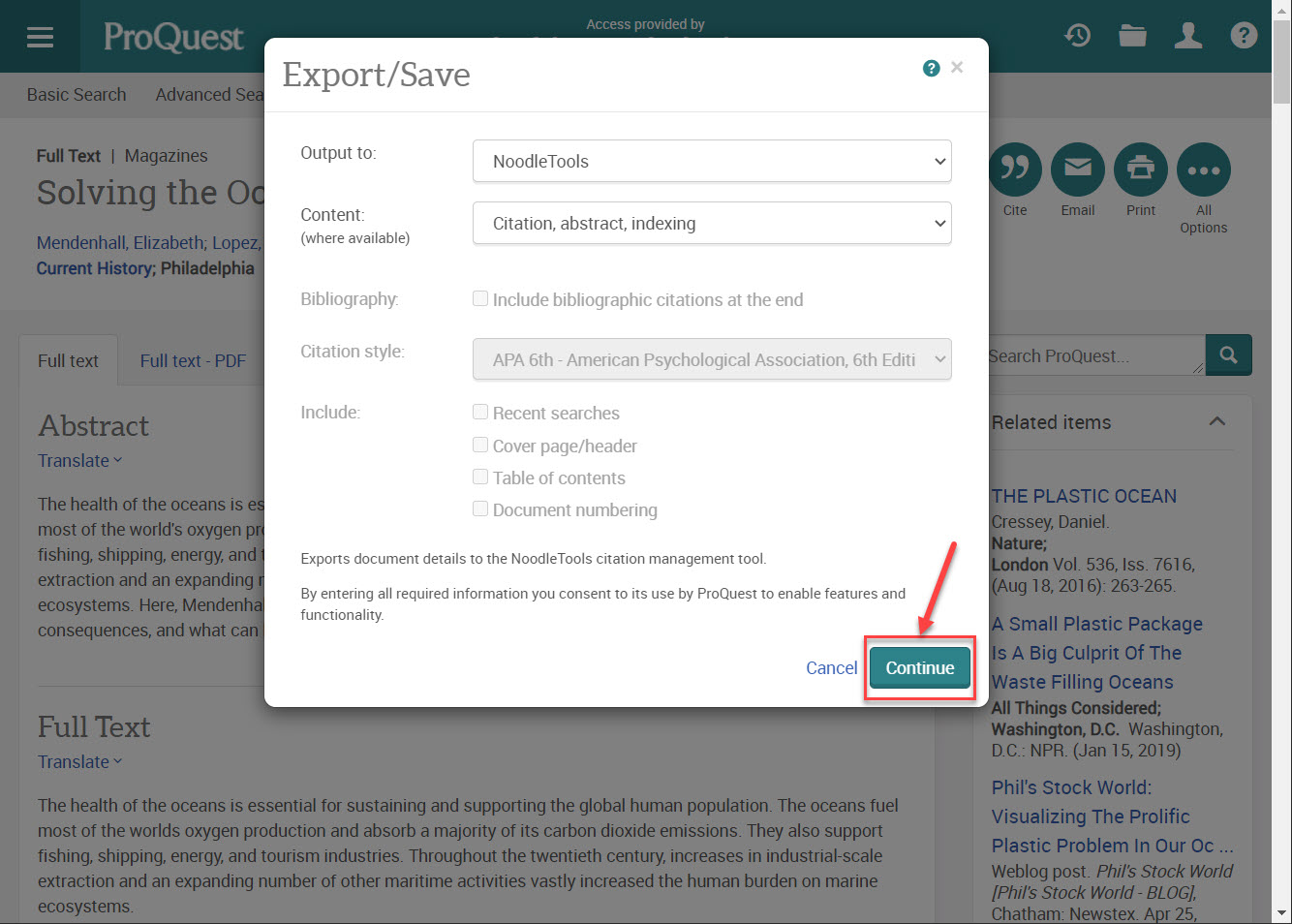 In the Export/Save popup that comes up, be sure that the "Output to" dropdown shows "NoodleTools" and then click the Continue button. This will open a new window that displays the MLA, APA, or Chicago-style citation as it will be imported into the NoodleTools project.
Click the Import references button and your source citation will be added to the active NoodleTools project.